About Us
Maintain your oral health with the services from Park Ridge Dental Boutique. Under the guidance of Dr. Sheffer in Park Ridge, IL, our team offers top options for every patient.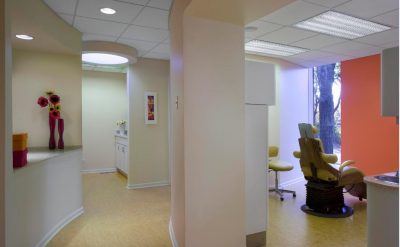 The Latest Dental Options
Dr. Sheffer combines the innovation and enthusiasm for new procedures and technology with the judgment and skill that come with the experience gained by practicing dentistry for more than 35 years. Since her graduation from Northwestern Dental School in 1982, she has continually adapted and been on the cutting edge of new procedures and technologies.
As a licensed General Dentist, Dr. Sheffer has the experience and the ability to determine which new procedures are worth incorporating into her practice to continue to offer appropriate options to her patients. Her enthusiasm for dentistry is obvious from the moment you meet her. She believes in involving each patient in their own treatment decisions and spends time educating each person so that he or she can make informed decisions. The personal attention that Dr. Sheffer gives to each patient is unique and is the reason that so many new patients are drawn to her practice.
Education
1982: Doctor of Dental Surgery, Northwestern University Dental School
1978: Bachelor of Science, Biology, Loyola University of Chicago
Additional Certification
Invisalign
Aesthetic Medical Educators
Professional Affiliations
American Dental Association
Chicago Dental Society
Illinois Dental Society
Contact us in Park Ridge, Illinois, to schedule dental treatments with our team. We offer options for patients throughout the area.